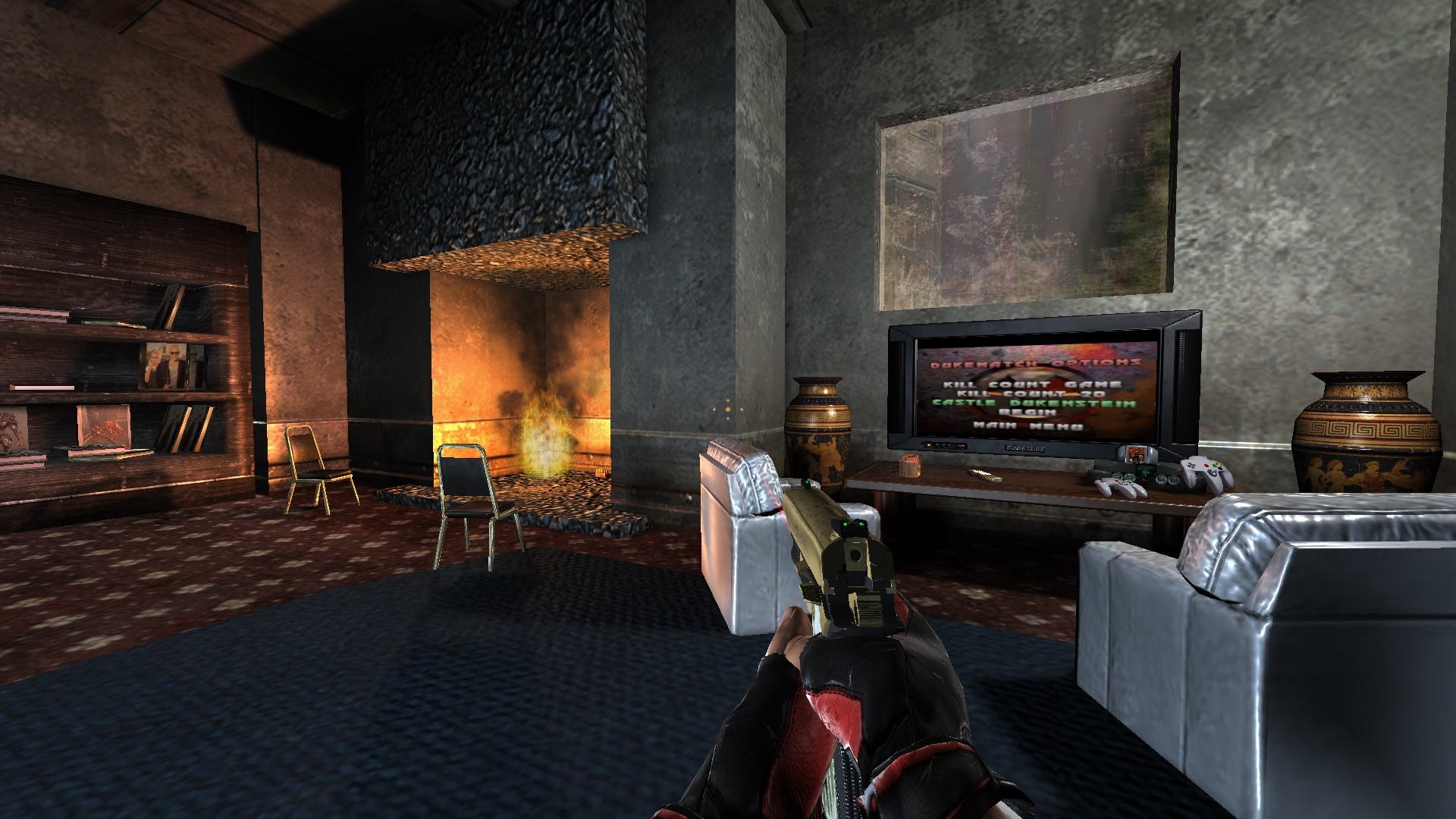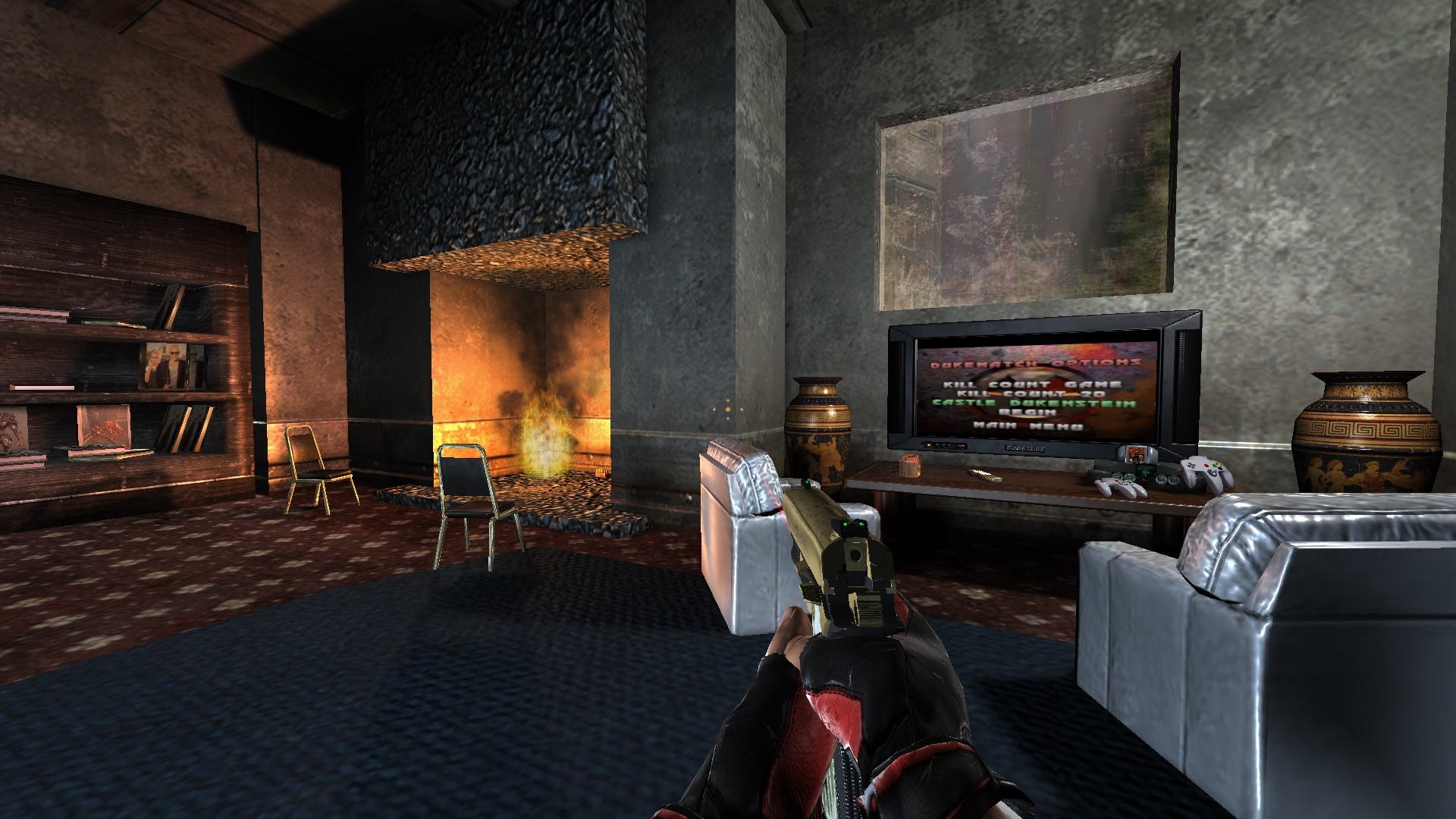 Version
Download

69

File Size

34.8mb

File Count

1

Create Date

February 28, 2023

Last Updated

May 21, 2023
Return To Castle Dukenstein v0.2
2-27-23
================================================================
Title : Return To Castle Dukenstein
Filename : Dukenstein_64.dnf
Author : Sixty Four Duke64Nukem
Email Address : duke64nukem@gmail.com
Description :
Duke must return to Castle Dukenstein yet again. On his last "visit" Duke took out the Battle Lord. Now on this return he has to wipe
the infestation that has overtaken Dukenstein while collecting 3 energy cells to repower the Frankenstein room. Something is at the root of this infestation. Clean up on aisle 64.
This is a mp map from Duke Nukem 64 converted to SP. I have made it a sp in Duke 3D and now a mp and sp in Duke Forever 2011. This is probably my favorite DM map though.
It holds many fond memories, I love it. And I think I show my love here.
Cheers,
Credit:
Map Launcher: from Znukem
Testers:
Redxplatinum, Znukem, and xMobilemux
Supported: Starnukem
================================================================
Info:
There's no checkpoints, so no dying lol.
Single Player :Yes
Multiplayer: :Yes there is a mp version map also. That is a bit more vanilla to the game. But is a seperate download.
New Sounds :Yes
New Texture :Yes
New Music :Yes Warp Factor from psx Total Meltdown. grabbag from Duke Nukem 64.
Editor(s) used : DukeEd11, Blender
Known Bugs :
Install
Drag all the contents of the zip into the main root DNF folder. Then launch Dukenstein64.Bat
Only loading.int will ask to be replaced. You can make a back up of your system/loading.int
But it doesn't manipulate any vanilla level data, only additions were made in it. It won't effect any parts of vanilla.
Cheers.
______________________________________________________________________________
This map under copyright by Take-Two, Gearbox Software, Apogee Entertainment, and 3D Realms.
NO MODIFICATIONS ARE TO BE MADE TO THIS MAP OR ENTITES WITHOUT MY PERMISSION.
YOU MAY NOT USE THIS MAP FOR COMMERICAL PROJECTS WITHOUT MY PERMISSION.
THIS MAP SHALL BE AVAILABLE FREE TO THE PUBLIC AND CAN BE TRANSFERED TO
OTHERS ONLY IF ALL FILES ARE INCLUDED IN THE ZIP AND IS FREE.
YOU MAY NOT ADD OTHER FILES TO THE ZIP.