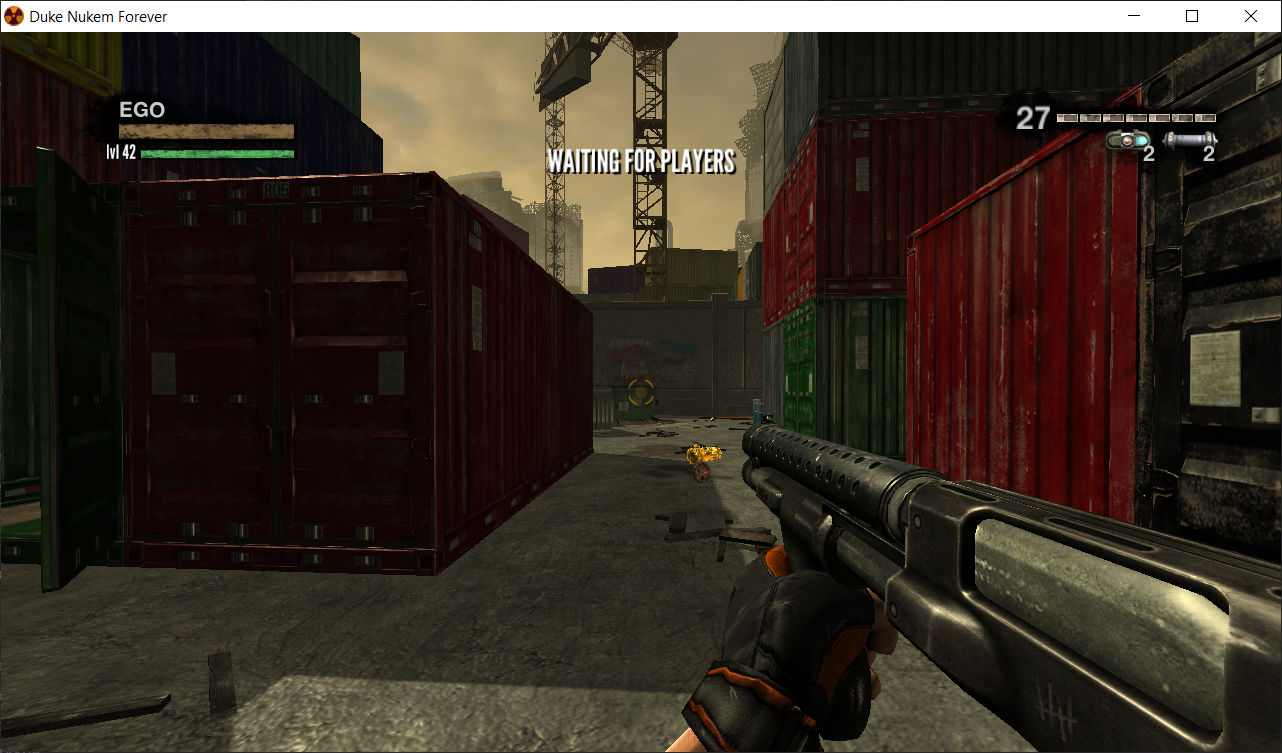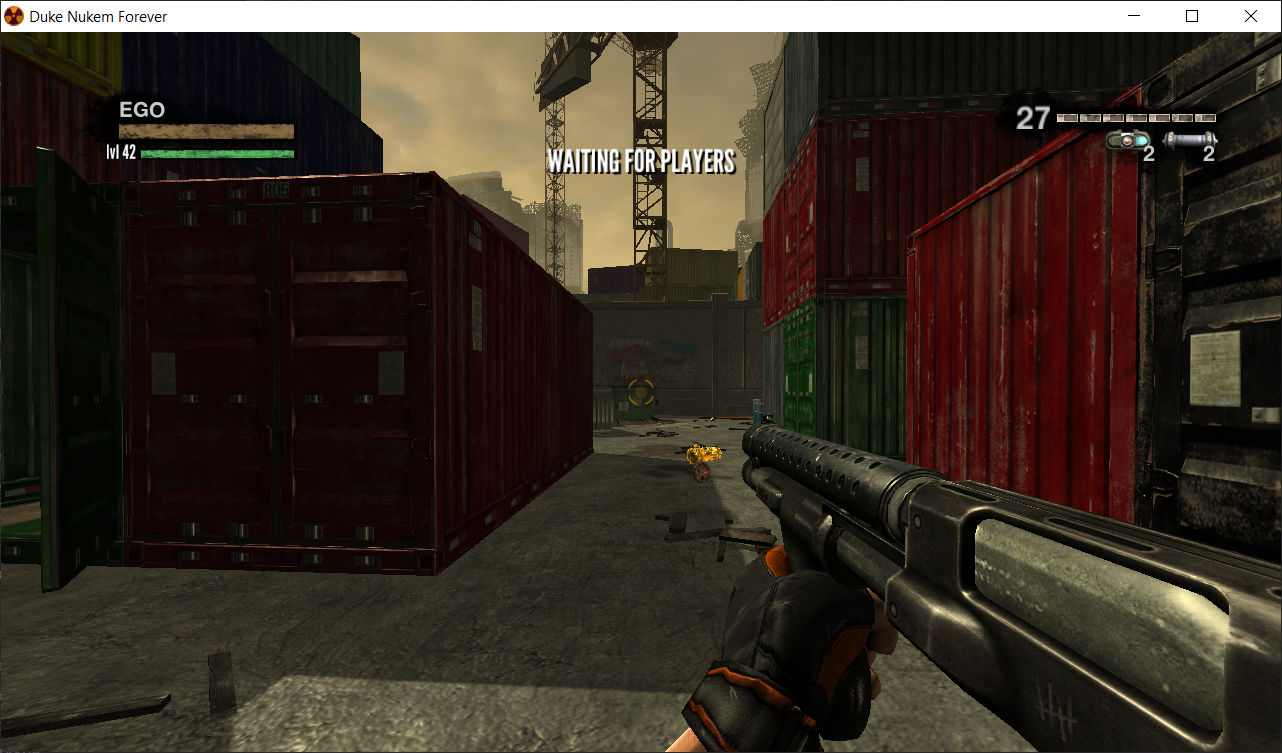 Version
Download

30

File Size

159.42 KB

File Count

1

Create Date

December 11, 2022

Last Updated

December 11, 2022
Shipment
Credit: StarNukem
Duke Nukem Forever Custom Map: Shipment (from Call of Duty: Modern Warfare)
___________________________________________________________________________
---Installation Guide:---
-Step 1: Locate your Duke Nukem Forever Maps folder within your Steam directory. (.../Steam/steamapps/common/Duke Nukem Forever/Maps)
-Step 2: Backup the files "DM-MorningWood.dnf and DM-MorningWood.nav" into a separate folder.
-Step 3: Rename "Shipment.dnf" and "Shipment.nav" to "DM-MorningWood" (.dnf and .nav respectively, of course)
-Step 4: Drop your new "DM-MorningWood"s into the Maps folder.
-Step 5: If all was done correctly, when loading into a private multiplayer lobby with "Morningwood" as the map choice, the game should load Shipment instead.
**TL;DR: Replace DM-MorningWood in your DNF maps folder with Shipment by renaming "Shipment.dnf" and "Shipment.nav" to "DM-MorningWood.dnf" and DM-MorningWood.nav".**
___________________________________________________________________________
Map Name: Shipment.dnf/Shipment.nav
Map Author: StarNukem
Custom Sounds: None
Custom Music: None
-Compatible game modes:
Dukematch: Yes
Team Dukematch: Yes
Capture the Babe: Yes
Hail to the King: Yes
Hot Potato: Yes
FFA Hail to the King: Yes
Freeze Tag: Yes
Description:
Thank you very much for downloading "Shipment" from DNFMaps.com! This map started as a proof-of-concept that turned into a fun side-project that I am delighted to share with the world! This map is perfect for settling "1-on-1s" and is absolute chaos with 4v4, just like Shipment from Call of Duty! The map itself takes heavy inspiration from Call of Duty: Modern Warfare (2019)'s version of the map, but also has a few touches taken from the "Call of Duty: WWII" version and the original "CoD 4: Modern Warfare" version. Whether it's for fun or for glory, this map will take you back to a simpler time.. ~50,000 people used to live here... Now it's a ghost town.~
Special thanks to the testers: ★Vex Lawman★ ★Cyan100★ [ A E ] WinD JubiQD ELJONAA Hank1976 bullerbuller7 kovarka D RobDog -And to anyone else who might've had a hand in testing before release. Many thanks to you all!