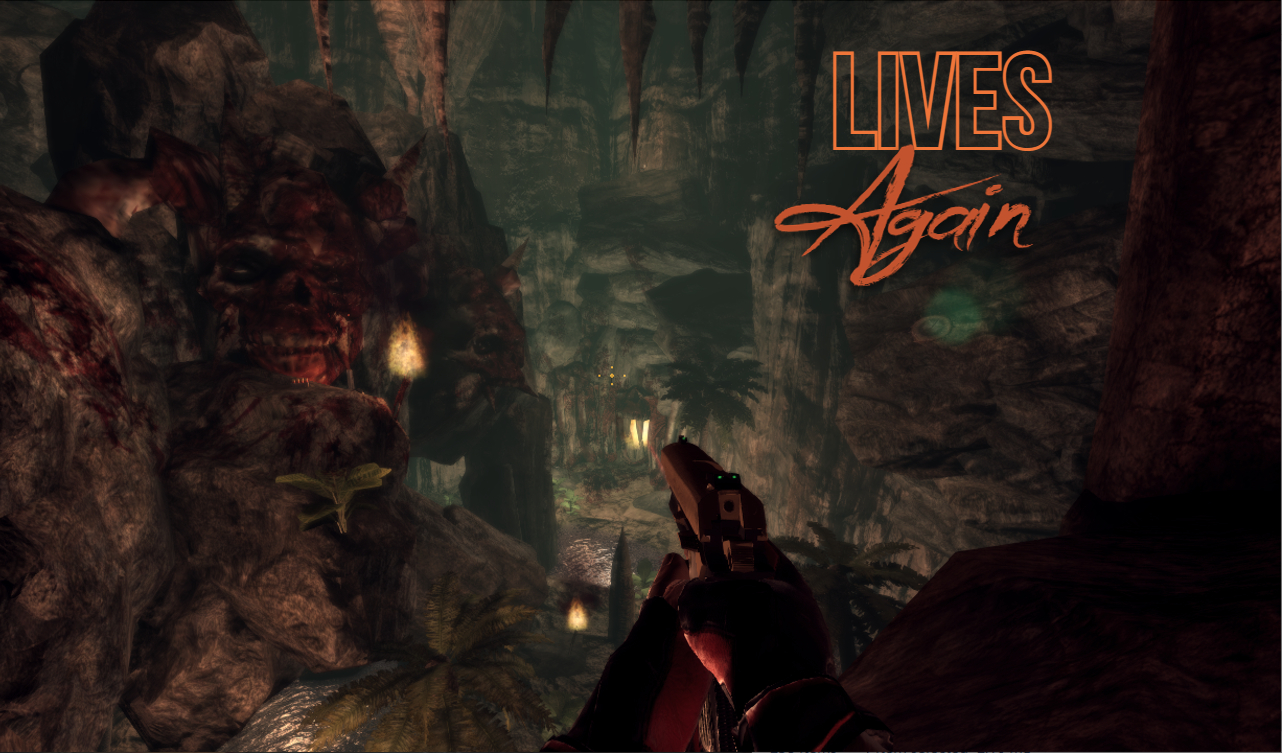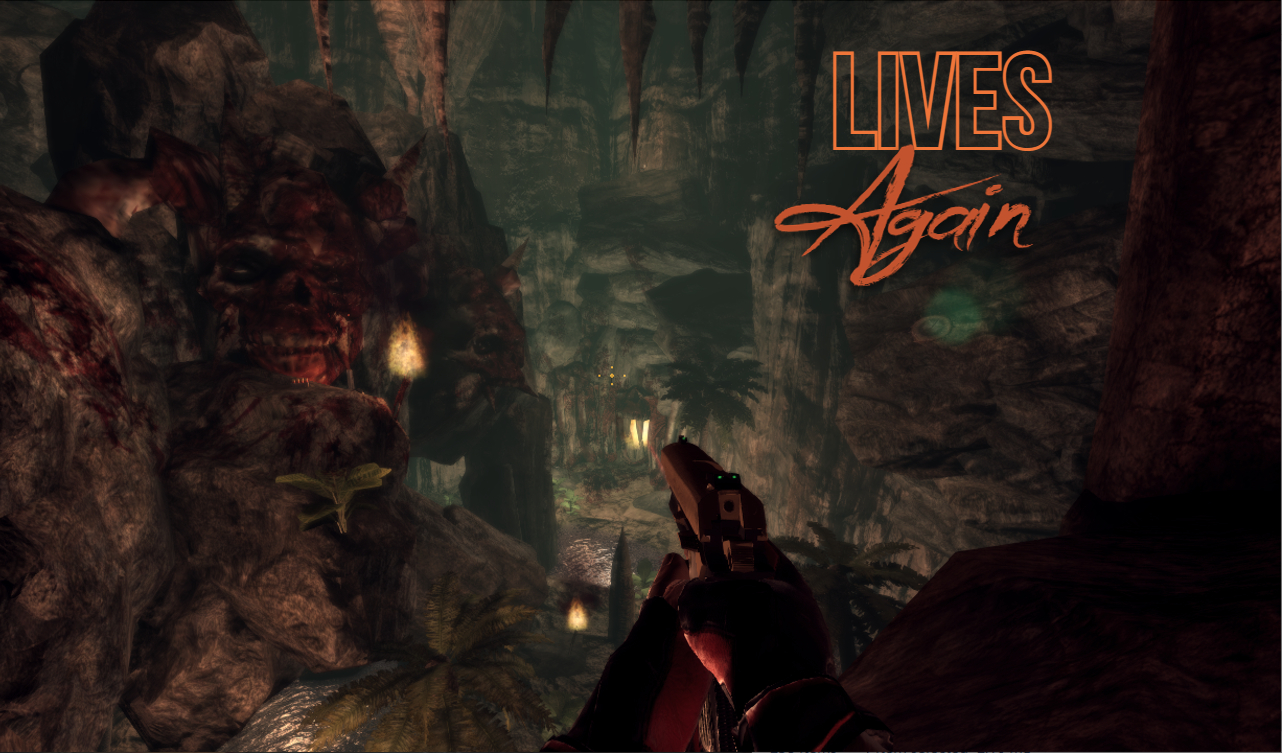 Version
Download

62

File Size

15.20 MB

File Count

1

Create Date

November 20, 2022

Last Updated

December 4, 2022
Lives Again SP
My first SP level for Duke Forever 2011. it's a demo because more maps will be added as a mini campaign. Enjoy, Happy Halloween.
---
10/31/22 - Updated 11-6-22
================================================================
Title : LivesAgain Demo Campaign
Filename : LivesAgain.dnf
Author : Sixty Four Duke64Nukem
Email Address : duke64nukem@gmail.com
Description :
Happy Halloween. I made this level with heavy inspiration to Blood's
Cradle To Grave. It's not based on it as a remake at all. Just inspired by
because it's one of my favorite games. Doom 2016/Turok also had some influence on me I think.
I've extended this map to be a SP level. Added a lot more details and new areas.
Mostly it was for learning everything.This will be updated, it's just a demo!
Cheers,
I didn't have time for doing testing aside from myself. Let me know of bugs, this is a beta.
Levels will be added to this. This is strictly a demo for now.
Credit:
IceColdDuke for making the editor
Testers:
Frog, Redxplatinum, and Bullerbuller7 . Thank you.
================================================================
Info:
There's no checkpoints, so no dying atm lol.
Single Player :Yes
New Sounds :No
New Graphics :No
New Music :Yes Music is from Blood One Unit Whole Blood AND EL Guitar Tom
music is not to be used except for playing this level.
You can go to EGT's Bandcamp page here:
Elguitartom.bandcamp.com
Construction
Editor(s) used : DukeEd01, DukeEd11, Blender
Known Bugs :
Build Time : Worked on this on and off.
Install
Put the maps in the maps folder directly. Right click it and open with>choose other app
and choose duke forever.exe from steam root.
Cheers.
Updates:
================================================================
Update v0.2
-Added Music
-Fixed Possibility to crash upon dying
-Fixed Possibility to crash upon level transition ending
-Fixed custom voice lines from Znukem
Future Updates:
-Add more levels
-More optimization for the reimposition and enhanced mod.
Currently vanilla has better optimization
______________________________________________________________________________
NO MODIFICATIONS ARE TO BE MADE TO THIS MAP OR ENTITES WITHOUT MY PERMISSION.
YOU MAY NOT USE THIS MAP FOR COMMERICAL PROJECTS WITHOUT MY PERMISSION.
THIS MAP SHALL BE AVAILABLE FREE TO THE PUBLIC AND CAN BE TRANSFERED TO
OTHERS ONLY IF ALL FILES ARE INCLUDED IN THE ZIP AND IS FREE.
YOU MAY NOT ADD OTHER FILES TO THE ZIP.